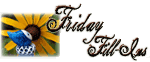 1. It's cold and

I love it, because summer is my least-favorite season, so the longer it stays cool, the less heat I'll have to endure.


2.

I love
tomatoes,

but they don't love me.


3. My favorite health and beauty product is
sleep.

4.
I love
a nice long ride
when I am stressed. Driving has always been a pleasure.


5. Well, first of all
I know it's Thursday, but time is relative.


6.
People in an elementary school:
those were the cast of characters in a recent dream and it was
really scary because I didn't know anyone, I couldn't find my classroom, and for heaven's sake, can't I have a sense of direction in my dreams, even? Bad enough I don't have one when I'm awake. Sheesh.
Leah at The
Octagon
gave me the Lemonade Award for
great attitude and gratitude.
Thank you, Leah! I don't feel like a particularly grateful person lately, partly because I haven't thanked anyone for all of the books I've won. Here's a start:
Shattered Reality
by Kimberly Cheryl, from
Rebecca,
Lost in Books
.
The Chosen One
by Carol Lynch Williams, AND
Things I Want My Daughter to Know
by Elizabeth Noble - both from
Julie, the Booking Mama
.
Thanks for the Memories
by Cecelia Ahern from Jennifer, a/k/a
Book Club Girl
.
Made in the USA
by
Billie Letts
from Kristi,
Books and Needlepoint
.
My Little Red Book
from Avianschild,
She Reads and Reads
.
Please go over and visit these excellent and generous bloggers - tell them that teabird sent you!
I know I've left some out... please forgive.