Do your reading habits change in the Spring? Do you read gardening books? Even if you don't have a garden? More light fiction than during the Winter? Less? Travel books? Light paperbacks you can stick in a knapsack?
Or do you pretty much read the same kinds of things in the Spring as you do the rest of the year?
Woody Allen (shudder) once wrote "I am at two with nature." Ditto. I'm not an outdoors girl. Between allergies, really (really) bad reactions to sunlight, and insects that find me delicious, I just don't see any room for me out there.
That doesn't mean I don't love spring. I do. I love the first violets in the lawn, the way the wild bunnies become less wild and more apt to hop over for their carrots, and other people's gardens.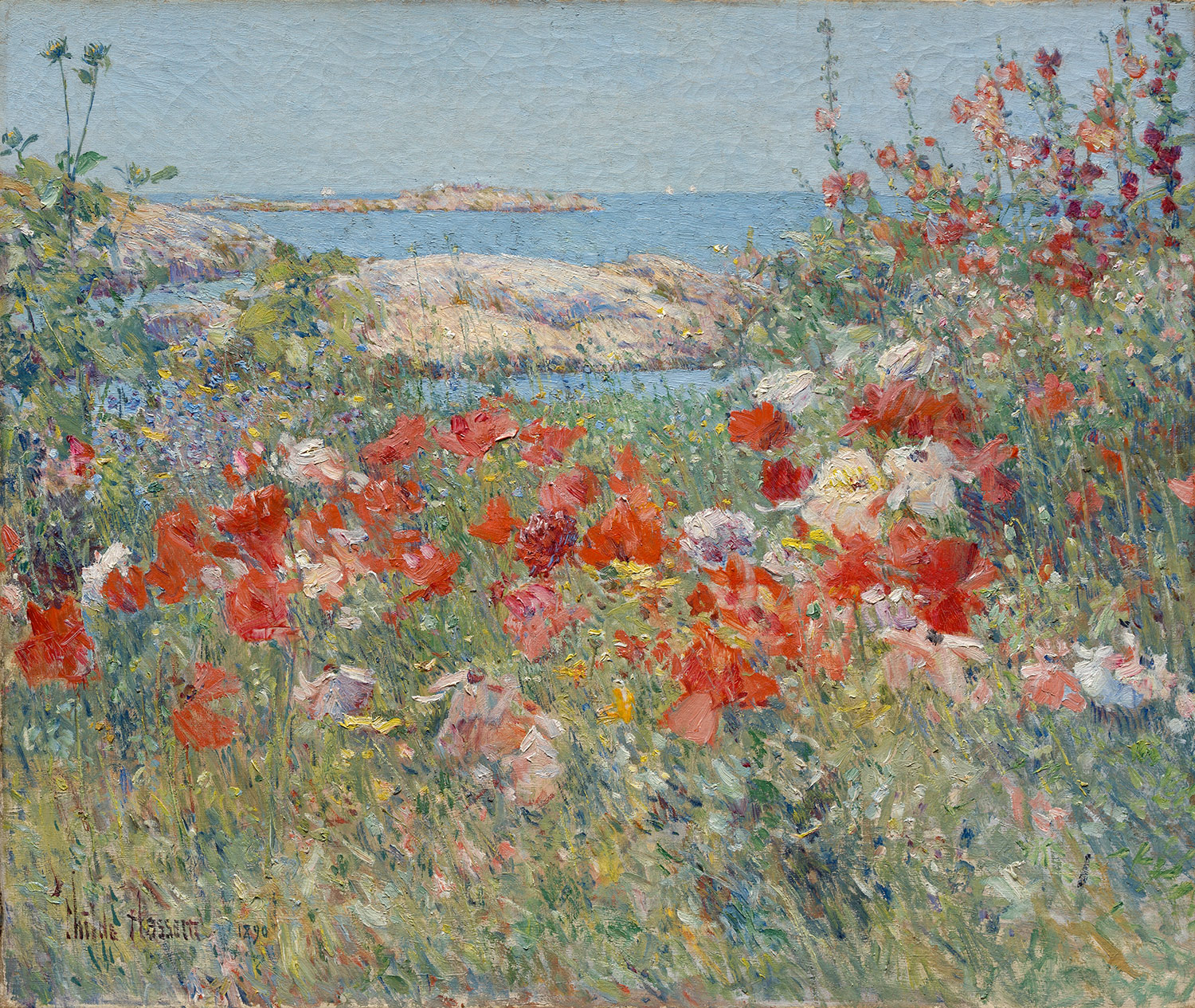 In spring, I also love to read about other people's gardens, and to look at pictures of other people's gardens. Celia Thaxter, for example, whose garden was painted by
Childe Hassam
, both gardened and wrote, so she's a goddess.
Emily Dickinson loved her gardens
and infused her poetry with flowers and plants.


Vita Sackville-West's gardens
at Sissinghurst are legendary, and she wrote with great grace and understanding of their beauty and her own toil.
In spring, I might also read more about herbs in books such as
China Bayles' Book of Days
by Susan Wittig Albert (also a knitter), whose
herbalist sleuth
has her own website.
I can't say that I read fewer non-spring books in spring (or non-winter winter books in winter), but the seasons definitely add to the variety of books that I love.